Hospice, Palliative & Home Health Care Services in Christmas Valley & Fort Rock, Oregon
Welcome to Partners In Care, your trusted partner in delivering exceptional hospice, palliative, and home health care services in the heart of Central Oregon, specifically tailored for the Christmas Valley and Fort Rock communities. We understand the importance of caring for your loved ones in the comfort of their homes, and we are here to provide unwavering support during their journey towards improved quality of life and well-being.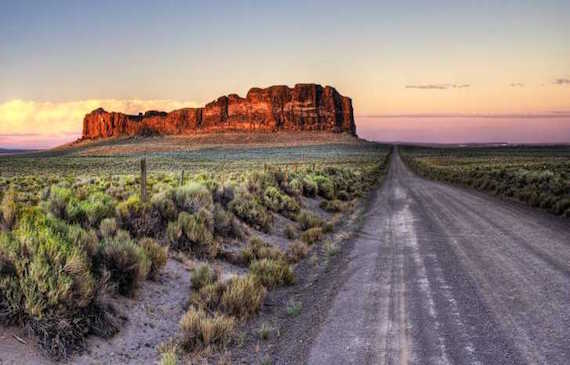 Hospice Care
Partners In Care offers comprehensive hospice care that enhances the comfort and dignity of individuals with serious illnesses. Our dedicated team provides personalized support tailored to each patient's unique needs, ensuring that their physical, emotional, and spiritual well-being is prioritized. For those requiring specialized care, our Hospice House in Bend serves as a warm and welcoming haven for patients seeking round-the-clock care. If you're looking for hospice care in Christmas Valley and Fort Rock, we're here to provide compassionate and patient-centered care.
Home Health
Our home health care services extend a helping hand to individuals who wish to receive skilled medical care in the familiarity of their own homes. Whether it's recovery from surgery, management of chronic conditions, or assistance with daily activities, our compassionate team is here to provide comprehensive care. For veterans in Christmas Valley and Fort Rock, we offer specialized home healthcare services tailored to your needs.
Grief Support
Coping with grief and loss can be challenging. Our grief support services in Christmas Valley and Fort Rock extend a caring hand to individuals of all ages, including children, offering a safe space to express emotions, share memories, and find healing through community support. If you're seeking grief counseling in Central Oregon, our dedicated team is here for you.
Palliative Care
We believe in the power of patient-centered care, which is why our palliative care services are designed to alleviate pain and discomfort, enhance the overall quality of life, and provide the necessary emotional and psychological support to patients and their families. Our palliative care services in Christmas Valley and Fort Rock aim to provide relief from symptoms and improve well-being.
Transitions Care
For residents who have a life-limiting illness but may not qualify for home health or hospice care, Partners In Care provides a free program called Transitions to the community. This non-clinical, resourced based service focuses on friendly, available help, resources, and case management no matter your living arrangements.
Veteran Support
We honor our veterans by providing specialized care and support tailored to their unique needs. Our services address the physical, emotional, and psychological aspects of care for veterans and their caregivers. Our veteran support services can offer assistance and guidance if you're a veteran caregiver in Christmas Valley and Fort Rock.
Ways to Give to Community Hospice
Donate
You can play an active role in our mission by making a meaningful contribution. Your donation directly supports our efforts to provide top-notch care to those in need within the Christmas Valley and Fort Rock communities. If you'd like to donate to hospice care in Central Oregon, your generosity is greatly appreciated.
Volunteer
Enrich your life while making a positive impact by volunteering with us. Your time and skills can brighten the lives of our patients and their families. We welcome your involvement if you're interested in hospice volunteering in Christmas Valley and Fort Rock.
Workshops & Classes
Our commitment to holistic care extends beyond medical services. Engage in informative workshops and classes that empower you with the knowledge to navigate various aspects of care. Our workshops and classes offer valuable education and resources for home health care and hospice.
Education & Resources
Access valuable resources and educational materials to better understand and manage health-related challenges. Whether you're seeking home health resources or information about hospice care volunteer opportunities in Christmas Valley and Fort Rock, our resources are here to assist you.
Contact Us
If you're in Christmas Valley, Fort Rock, or the surrounding areas, Partners In Care is here to support you. Whether you're seeking hospice care, palliative care, home health services, or grief support, we are your dedicated partners in care.
Contact us today to learn more about our services and how we can assist you in this important journey.