Make a Difference in the Lives of Hospice Patients
Partners In Care helps people live as comfortably as possible through every stage of advanced illness, enhancing their quality of life. Volunteers make a remarkable difference for hospice patients and their families. Volunteers offer the life-affirming gift of being present and supportive, based on the unique needs of those they serve.
There's no such thing as an "ideal" volunteer. Volunteers each come with their own set of life experiences that include joys, pains, skills, interests, experiences, convictions, ideologies, doubts, and hopes. They come to the role with humanity, enabling them to exhibit both empathy and compassion as they seek to support one another. Volunteering is a special calling.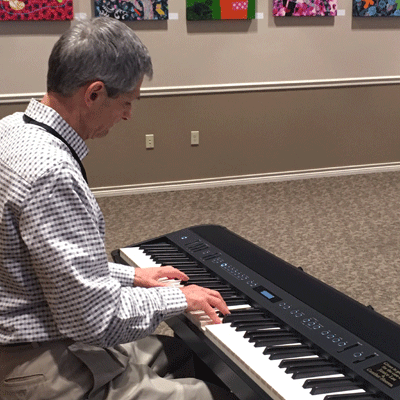 Keep your heart, mind, and soul open as you prepare for this remarkable journey through volunteering. Though you are here to provide support and comfort for others, your life may be touched as well.
The dedicated volunteers of Partners In Care offer a wide variety for patients and their families:
Friendly visits with a patient wherever they call home – reading to them, taking a walk, writing letters, playing games, listening to their favorite music, looking through photo albums, watching television, or simply listening to their stories.
Run errands on behalf of a patient or their primary caregiver; delivering supplies and prescriptions on behalf of the rest of the clinical team.
Provide respite relief for the primary caregiver so they can have a much-needed break from the stress of caregiving or conduct business outside the home.
Record a hospice patient or Transitions client sharing their life stories via video, audio, or written transcription.
Assist at Hospice House as a greeter or to provide music. Support the staff by folding laundry, stocking supplies, and other duties as needed.
Participate with your registered therapy animal in our HosPet program.
Assist in pinning ceremonies and other activities carried out with our military veterans on hospice service.
Assist with the care of the gardens and grounds of the Hospice House and Partners In Care administrative campus in Bend.
Assist our Transitions clients (non-medical service) in person and through phone check-ins.
We are Actively Seeking Hospice Volunteers
Partners In Care welcomes applications from adults who live in Central Oregon where our hospice patients and Transitions clients reside. We are especially in need of volunteers who are veterans of the military to assist in our active We Honor Veterans program. Volunteers can expect to serve between two and eight hours per month for a minimum of one year. You'll receive a comprehensive screening and orientation session, document your volunteer activities, and record your personal mileage. All volunteers are asked to submit to a background check and drug and TB screenings. We also ask for a copy of proof of COVID vaccination.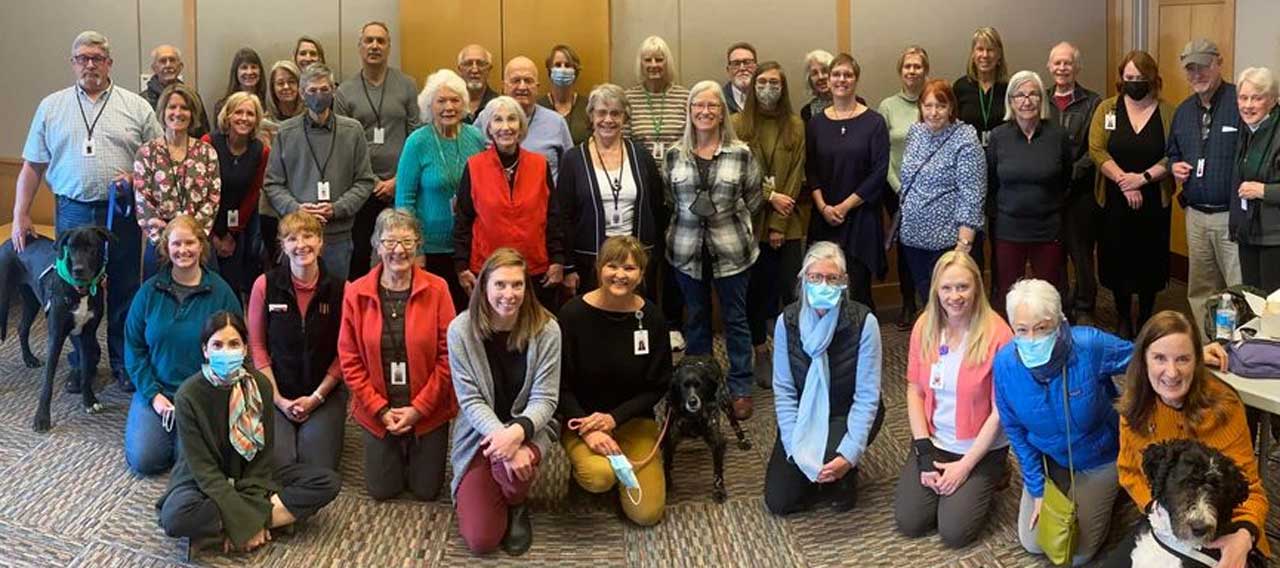 Volunteer Orientation Dates
The next volunteer orientation will be Thursday, February 15 from 8:30 am to 5 pm in the Wyatt Room at Partners In Care. Apply or contact Glenda Lantis, Volunteer Coordinator, at 541-382-5882 with questions!
Volunteers must meet certain requirements:
A meeting with the volunteer coordinator.
Six hours of self-paced video learning.
One day of in-person training.
Masks are required at all PIC and patient meetings, pending further guidance.
A record of full vaccination is required.
How to Become a Hospice Volunteer
Complete the volunteer application here.
Schedule and attend an interview with the Volunteer Coordinator.
Participate in all requirements listed above.
Pass a drug screening, criminal background check, and test for tuberculosis (TB).
New Volunteers apply here:
Wes

"I heard this was the best hospice organization in Central Oregon, and I also heard the Volunteer Coordinator worked gently with each volunteer and patient to appropriately pair people up based on needs and interest. I went through orientation in October and haven't looked back. It's humbling and highly meaningful. I get a lot of joy helping people, and I can provide a break for loved ones and the hospice caregivers. We need to help each other, be there for each other. How can you do that? Step up and volunteer!"
Roger

"When my wife died, hospice gave us some dignity, and it was the only ray of sunlight in all of what we were experiencing. I love volunteering because it's kind of doing what I did for work all those years as a family therapist, talking to people, but not having all the boundaries. It's just delightful to be able to talk with them, hear about their life experiences, and be a source of comfort for them and their families."
Marie and Lloyd

"It's the people… how much the people who are alone truly appreciate your visit. I love to make them smile and feel less alone." – Marie
"As a Veteran Volunteer, I love to bring joy to the lives of the veterans I serve on hospice. I try to make their lives a little better by helping them get resources and support they need for their unique situation." -Lloyd