Hospice, Palliative & Home Health Care Services in Crooked River Ranch, Oregon
Partners In Care stands as a beacon of hope and support for the cherished community of Crooked River Ranch. Our mission transcends medical care; we provide unwavering hospice, palliative, and home health care services, fostering physical, emotional, and spiritual well-being. As we venture deeper into the heart of Crooked River Ranch, let's explore how our holistic approach touches lives and uplifts spirits.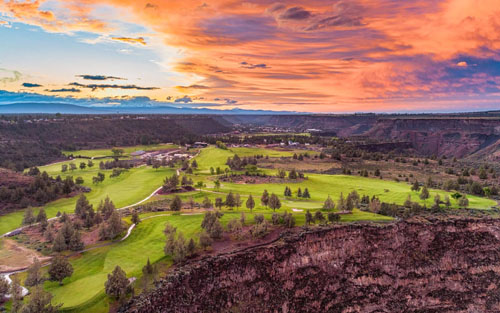 Hospice Care
We understand the significance of providing a compassionate embrace during challenging times at Partners In Care. Our hospice care services extend beyond medical attention, focusing on enhancing the quality of life for individuals with serious illnesses. Whether at home, surrounded by familiar comforts, or at our tranquil Hospice House in Bend, we ensure comfort, dignity, and holistic support. For those seeking hospice care in Crooked River Ranch, our dedicated team is here to provide caring and patient-centered service.
Home Health
Our home health care services in Crooked River Ranch are a lifeline for those with serious illness. From post-operative care to managing chronic medical conditions, our experienced team provides comprehensive support, enabling you or your loved ones to receive skilled medical care within the comfort of your home. Our tailored home health care for veterans program is designed to meet the distinctive needs of those who have served our nation.
Grief Support
Grief knows no boundaries, and our grief support services are designed to provide a haven for individuals of all ages, including children. Our community is a sanctuary where you can express your emotions, share cherished memories, and find solace through a support network. For those seeking grief counseling in Crooked River Ranch, our experienced team offers compassionate guidance.
Palliative Care
Our commitment to well-being encompasses our palliative care services, designed to alleviate discomfort and enhance the overall quality of life. We recognize that each individual's journey is unique, and our compassionate team is dedicated to addressing physical pain and emotional and spiritual needs. Our palliative care in Crooked River Ranch aims to bring comfort and peace to individuals facing various health challenges.
Transitions Care
For residents who have a life-limiting illness but may not qualify for home health or hospice care, Partners In Care provides a free program called Transitions to the community. This non-clinical, resourced based service focuses on friendly, available help, resources, and case management no matter your living arrangements.
Veteran Support
At Partners In Care, we hold our veterans in high esteem. Our comprehensive veterans support services in Crooked River Ranch encompass physical and emotional well-being, ensuring that veterans and their caregivers receive the respect, care, and support they deserve.
Ways to Give to Partners In Care
Donate
Your contribution has the power to uplift spirits and make a lasting impact. By donating to hospice, you become an integral part of our mission to provide exceptional care, nurturing a culture of support within the Crooked River Ranch community.
Volunteer
Embrace the chance to make a positive change in the lives of others. Our hospice volunteering opportunities offer a meaningful way to give back, sharing your time and skills to bring comfort and joy to patients and families.
Workshops & Classes
Our commitment extends beyond physical care to educational empowerment. Engage in enlightening workshops and classes for Crooked River Ranch residents that can equip them with the knowledge to navigate various aspects of care. Whether it's understanding home health care and hospice or broader healthcare resources, our offerings are designed to expand understanding.
Education & Resources
Access valuable resources to manage health challenges and gain insights into your well-being. From understanding palliative home care to exploring information about transitional care services, our resources are here to guide you on your journey.
Contact Us
Whether Crooked River Ranch is your home or you reside nearby, Partners In Care is your unwavering ally. For hospice care, palliative care, home health services, or grief support, our dedicated team stands ready to be your partner in care.

Contact us today to discover more about our services and how we can support you and your loved one on this profound journey.